Like most things, social media marketing requires effort and smart planning. Many of our authors come to us feeling overwhelmed at the time and energy required to maintain multiple platforms - Facebook, Twitter, Pinterest, MySpace, GoodReads, Riffle, and so many more. While we'll tell you, "Yes, some of those platforms are helpful for success in the industry," our desire is to equip you with advice and tools that will protect your time for more important priorities. Let's start with 3 tips...
1. SCHEDULE YOUR CONTENT MARKETING.
It's impossible to pre-write and schedule 3-5 status updates for every media outlet for the next 365 days. So much of the "social" aspect is based on the unexpected and on genuine spontaneity. However,
structuring
certain elements allows you to fill in where needed with live engagement.
Start by mapping out your yearly predictables: holidays, conferences, vacations, etc. For example, instead of waiting until December to write and design your Christmas newsletter, have your graphics and content ready in October.
Forethought is the key.
Try using a marketing spreadsheet, like the free template found below. In the left column, list
EVERY
promotional venue you are currently using (or plan to use in the coming year). Include Facebook, Twitter, Websites, Print Materials, E-Newsletters, Signage, etc. In the corresponding month cells, write brief goals for each category (we've included a few examples in the templates for your reference). If you feel like being even more organized, click over to tab 2 and fill out your weekly marketing agenda.
2. TRY INCENTIVE MARKETING.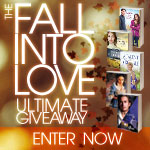 Content marketing alone can be overwhelming.
Followers will only read so many blog posts and answer so many questions. Occasionally offering them something tangible not only encourages their engagement, but builds your audience interaction as well.
Take a look at our most recent social sharing promotion:
www.FallIntoLoveContest.com
. This giveaway highlights the work of five talented authors, building their email contact list with each entry - all while offering participants relatable and valuable prizes.
Try to create as many touch-points with your audience as possible when choosing your incentives. The goal is to
CONNECT
with your readership and
RETAIN
their attention. This can be accomplished in a number of ways, a few being…
•
Avoid high-end electronics as your main incentive. Use items that pertain to your novel, yet appeal to your target demographic.
•
Follow-up on leads and entries. Write a newsletter or even a few personalized emails to encourage rapport with your new followers.
•
Design your graphics to represent your novel but also your writing as a whole. Use imagery to intrigue your entrants and excite them to read more of your writing.
3. BUILD YOUR SUPPORT TEAM.
One of the most common fears among authors is self-promotion. As a writer, you carry a heavy burden to not only write fabulous manuscripts, but generate interest in them as well! Let us encourage you -
DON'T DO IT ALONE.
Using a web management or promotional team is an investment, but the networking, skills, and extra manpower it offers can make an incredible difference - allowing you to focus on what no one else in the world can offer:
Your Words.
Write ambitiously, friends. Your dream is worth your effort.
•
Annual Marketing Strategy & Weekly Marketing Agenda
(.xls)
•
Annual Marketing Strategy
(.pdf)
•
Weekly Marketing Agenda
(.pdf)
About Jones House Creative…
Jones House Creative is a trusted voice in the web and graphic design industry, with over 15 years of innovation and design experience.
Whether it's social media, promotion, or creating full brands, we can help.
www.JonesHouseCreative.com
~~~
Seekerville is delighted to have Jones House Creative with us today. We took a look behind the curtain and discovered that Jones House Creative is actually:
Matt Jones Founder | Creative Director
Tracy Jones Co-Founder | Project Manager and Keeper of all Things Straight
Emily Scifres Social Media Conessieur | Administrative Genius
In honor of their visit today, we'll be giving away a $20.00 Amazon giftcard to one commenter. So ask away your questions, and do check out the spreadsheets they so generously shared with Seekerville! Winner announced in the Weekend Edition.